From the moment Amir and I matched at Mayo for residency, and I knew we would be moving away from home, I had it set in my mind that we would move back to Pittsburgh as soon as we were done training.
Fast forward 4 years and suddenly it was time to start planning the move. Time to look for jobs, figure out what our next steps would be.
In my mind, I knew what I wanted to do: practice Lifestyle Medicine and Family Medicine,
uninhibited
,
without constraint or red tape
, and actually
help
people. Like
really
help people.
Amazing job opportunities came about and I was psyched, there were ways I could incorporate my love for preventing/reversing chronic disease with lifestyle into my practice as a family doc. But the operative word was "
incorporate
". It wouldn't be possible to make it the main focus of these job opportunities, just by virtue of the current healthcare model (i.e. insurance doesn't reimburse for it, 15-20 minute visits don't consistently allow for intensive therapeutic lifestyle changes, etc).
Nevertheless, I was going to make the best out of it, and with will and commitment, I could make some real changes in my patient's health despite these barriers.
I started keeping a spreadsheet of all the encounters that helped me or influenced my job decision.
On May 18, 2018, though, a different spark was lit.
I was talking to a good friend, who is a Neurologist, about my plans for jobs in Pittsburgh.
"So what's the dream job going to look like?"
I sputtered around, tossing out non-specific thoughts, "well, a lifestyle medicine position...maybe some teaching...I want to be able to do group visits...I want to do family medicine but I can't keep doing it the way I currently am..."
I felt dumb. In my mind I knew what it would look like, but I couldn't fathom how that could translate into real life practice.
And then he asked the question that changed everything: "Well what would you do if you didn't HAVE to get a job right away or work for someone else?"
My face: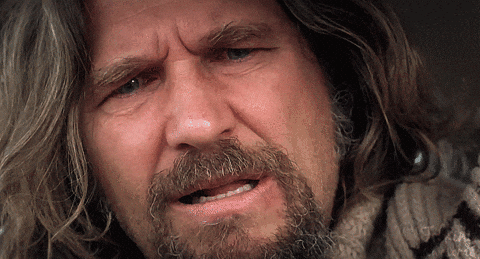 That exact same day, my program director/mentor pulled me aside out of the blue while we were working on hospital service together.
"I don't want to see you lose your passion to practice Lifestyle Medicine and not be able to care for patients the way you think is best."
Challenge accepted. I needed to do a real 360 evaluation on the potential of these job opportunities...would I realistically be able to live my passion and help patients add life to their years, not just years to their lives?
Fast forward to the Direct Primary Care summit in Indianapolis. An opportunity to learn about a different model of care, something I had never heard about in medical school or residency.
And game changer it was. 6 months of intense research and decision making later, 7 months closer to moving back home, and deep into the process of forming my own direct primary care practice. An inspired decision, one that I didn't make lightly.
There have been only a few instances where I made a decision that I felt in my bones was 100% the right thing:
becoming a Family physician
marrying Amir
getting pregnant with Luca
and now this. starting a DPC.
Looking forward to going on this journey with my patients and my family...lets do this!