Good news
Yesterday was my first day back at work after 10 days off (thanksgiving vacation, accrued days off, weekends..yes, it was wonderful).
I opened up my emails to attempt to catch up and WHAM.
"
Adult obesity rates rise in 6 states, exceed 35% in 7
"
"1 in 40 US children has autism"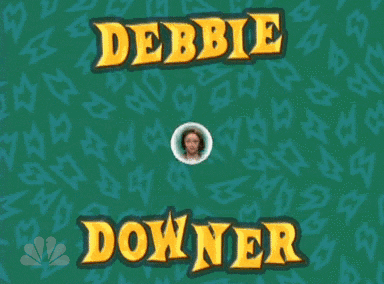 I get all of these medical update emails with the latest studies, aka something about the politics behind medicine, several sensationalized headlines about the latest diet, and some expensive drug that has been approved recently.
Then there is the news updates on my phone.
Another shooting. Another sad article about children being separated from their parents at the border.
Where is the good news?
But then. I get to see my patients. And all of a sudden the sun shines.
First one is a 15 year old who is feeling defeated because she has gained a lot of weight on a psych med she started taking. She feels "fat". I spent 45 minutes doing lifestyle counseling with she and her mom and the girl thanked me...several times. A FIFTEEN YEAR OLD made EYE CONTACT and THANKED ME. miracles do happen.
The second patient was a brand new 2 month old baby girl. Who was quiet, and soft, and sweet, and happy. Nothing else I need to say about that.
See...there is good news out there. It is almost certainly not in the media, or on typical social media, or in your emails. It is in the PEOPLE, and the experiences.
Call to action: keep an eye for some good news this week, share a hug, ask that one extra question about someone to get to know them more deeply, look up to the sky and say "thank you" to whoever you believe is up there listening.
Stay optimistic,
Nat